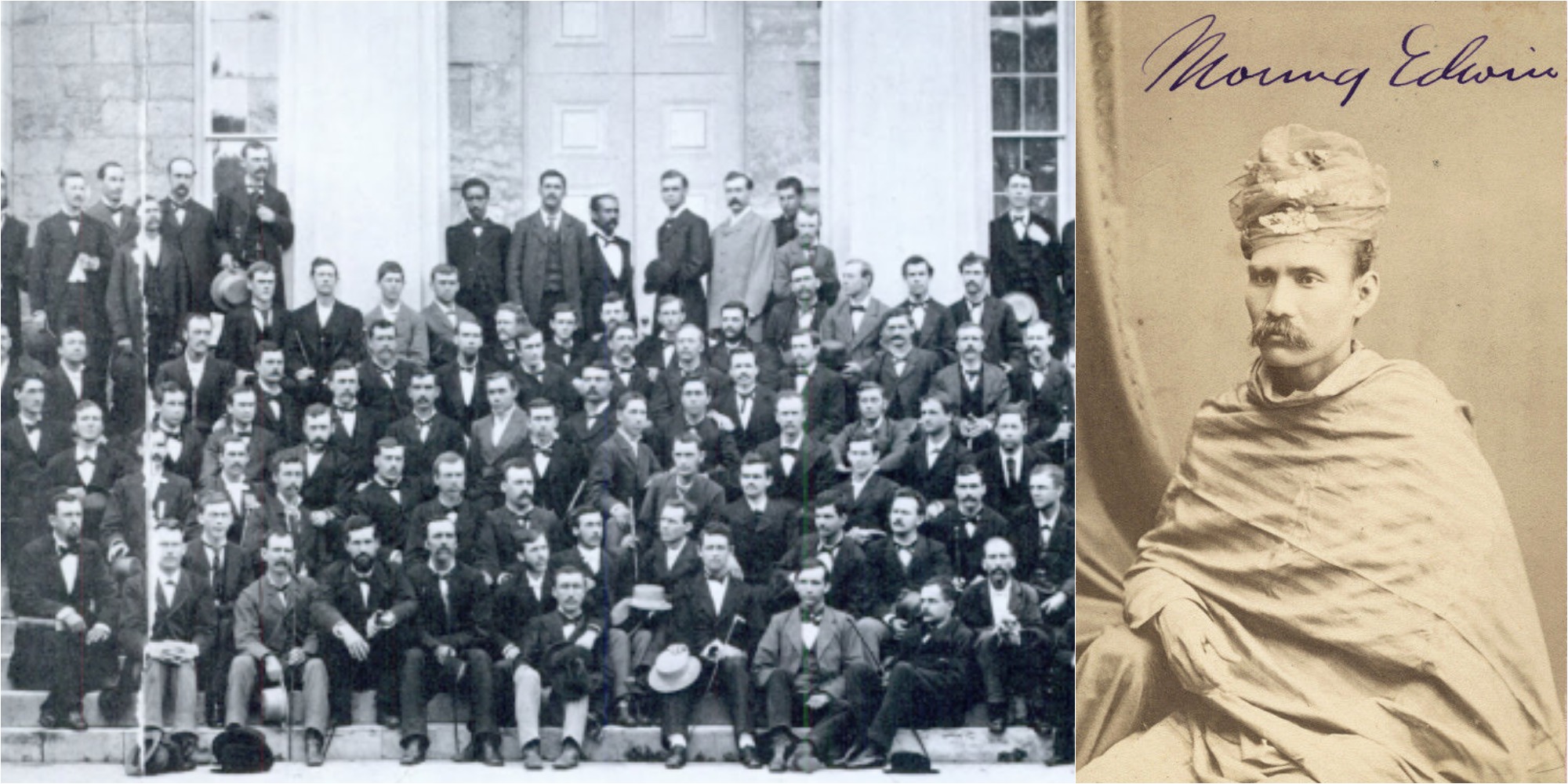 event_note History Timeline
1878 - 1912
A Karen in America 1878
room United States
Moung Edwin was one of the very first Burmese students in the United States. He was also one of the earliest foreign students from any country in America.
He was born in 1849. His father was U Shway Bo, the first Pwo Karen pastor in Burma. After arriving in the US in 1875 he first attended the Crozer Theological Seminary in Pennsylvania. This was the same seminary that Martin Luther King Jr would attend 75 years later. He then studied at Iowa University, graduating with a law degree in 1879.
He then returned to Burma and practiced law in Tharawaddy until his death in 1912.
The photo on the right was his "CDV" or "Carte de Visite", taken during his time in America. CDVs were traded like business cards today. People often displayed their collection of CVDs in their living rooms.
The photo on the left are Iowa University law class of 1879. Moung Edwin is at the back in the middle.
Explore more in British Burma (1826-1942)