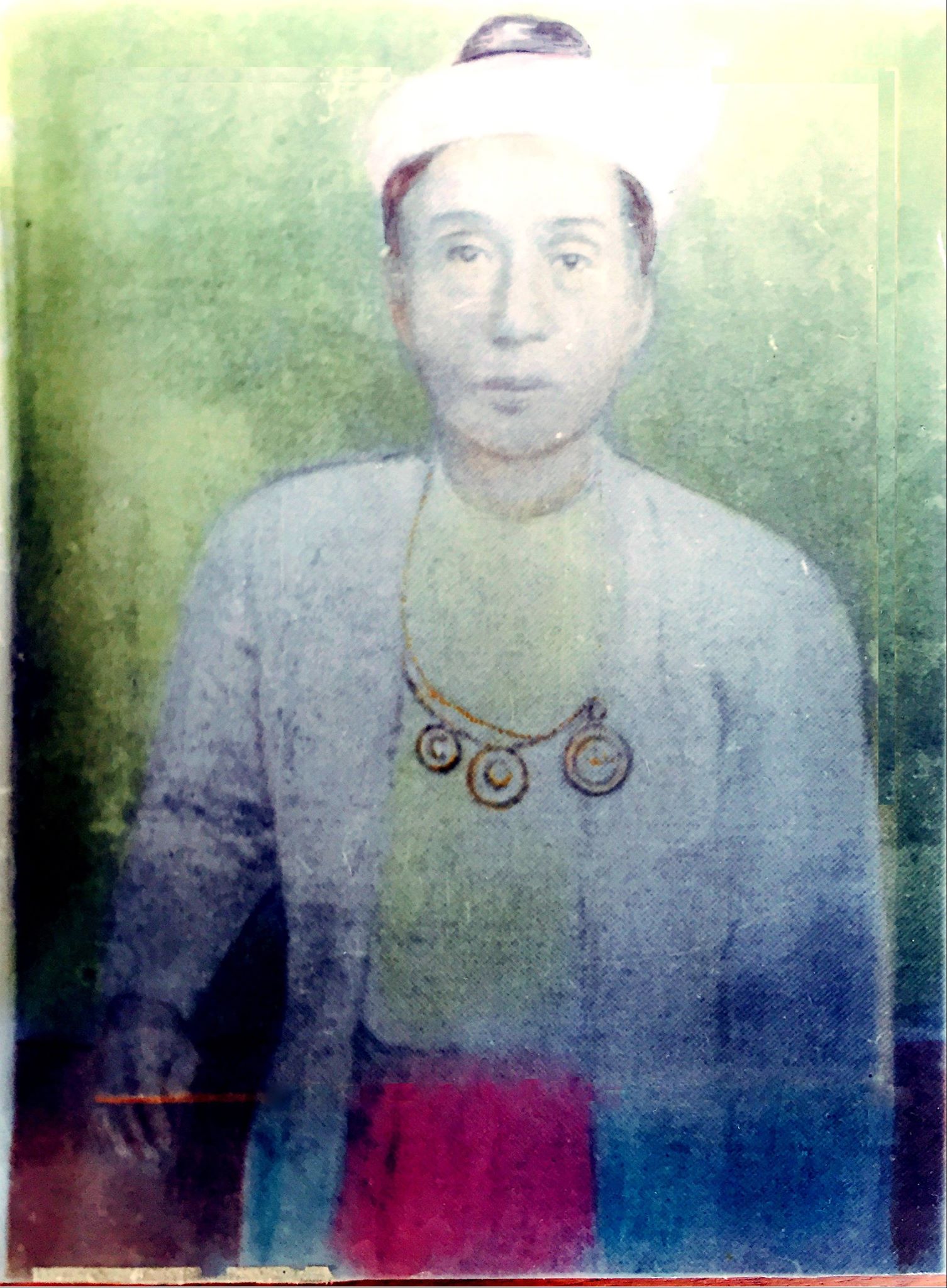 event_note History Timeline
1885
U Maung Gyi
people Dr. Ba Maw King Mindon King Thibaw Wetmasut Wundauk U Maung Gyi
This is an image of my paternal great-great grandfather U Maung Gyi. I believe it was drawn over a photograph taken around 1885.
U Maung Gyi was a treasurer (shwedaik-soe) under King Thibaw in the early 1880s and was mentored by the Wetmasut Wundauk and Kyaukmyaung Atwinwun.
His nephew, my great uncle, was U Ba U of Mandalay, the founder of the Bahosi newspaper, a minister in the Dr Ba Maw government of 1937, and author of Myama-Okchokyay-Pyinnya (Administration of the Burmese).
U Maung Gyi's father, U Mya Yit (my great-great-great grandfather) was a secretary (sayay-gyi) to the council of ministers (hluttaw) in 1850s and 1860s and a royal poet (sa-so-taw) under King Mindon. He was made the Dabessway-hkunnit-ywa-sa (lord of the seven villages of Dabessway) and given the title Maha Mindin Thinkaya.
U Mya Yit's father U Kyaw Zan was a merchant-banker (thutay) from Dabessway, who served the Ava kings in the early Konbaung era (c.1780-1825). He was himself from Dabessway (very near Ava, next to Paleik).
I don't know too much else about U Maung Gyi's lineage, other than that they were considered part of the "Yanaung Minzin" group. I would be grateful if anyone had any additional information, in particular on the Dabessway Ywasa U Mya Yit (and any of his extant poems).
(PS these are my paternal ancestors, not related to U Thant)
Explore more in Late Konbaung Myanmar and the English Wars (1824-1885AD)