Joseph 'Vinegar Joe' Stillwell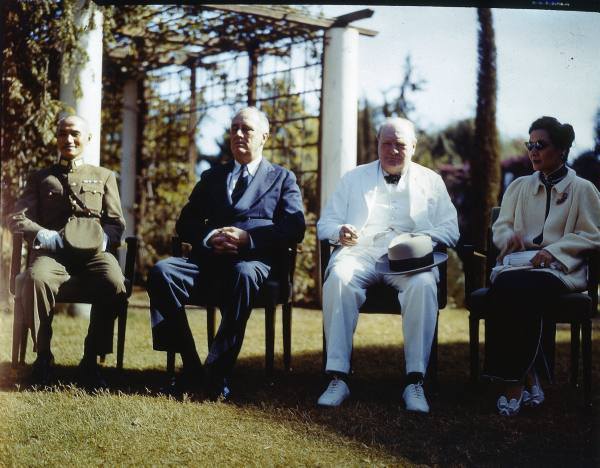 The photograph is of Allied leaders President Franklin Delano Roosevelt, PM Winston Churchill, and Generalissimo Chiang Kai-shek discussing the reconquest of Burma at their summit in Cairo. Also at the conference were Madame Chiang Kai-shek (also in the photo), the new Allied Supreme Commander for South East Asia Lord Louis Mountbatten, and his deputy General Joseph "Vinegar Joe" Stillwell. The Chinese pressed for an aggressive invasion of Burma, by British, Indian, and American as well as Chinese forces, the early...
Read More
On 28 January 1945, the "Ledo" or "Stillwell" Road was completed. The road linked Ledo in Assam via the Kachin Hills with Kunming in Yunnan. It was the first and still only modern road to connect India and China across Myanmar. The idea for the road began in 1942 after Japanese forces seized Rangoon and cut the old "Burma Road". The Burma Road began in Rangoon and went via Mandalay and Lashio to Yunnan. It was the critical life-line for...
Read More