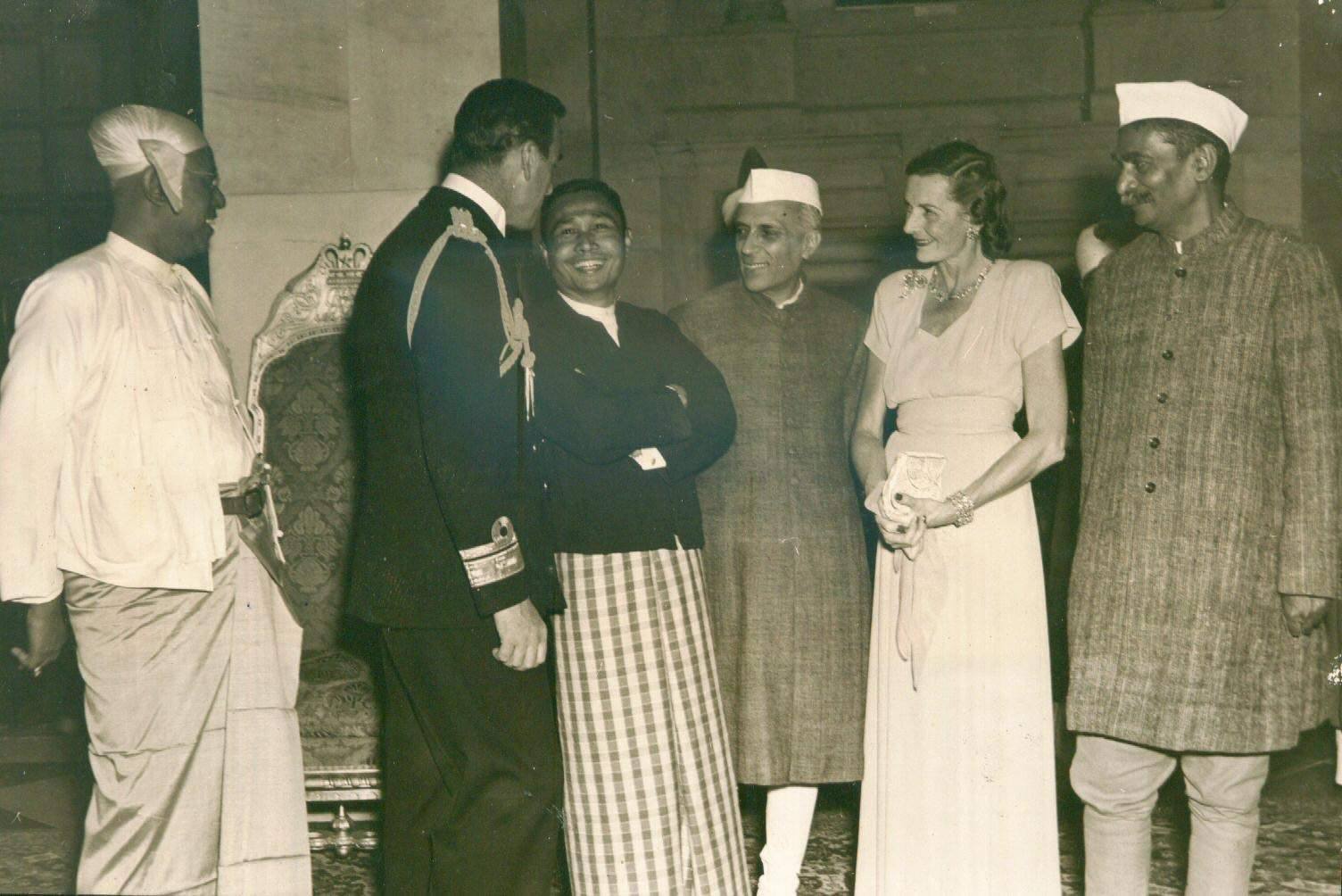 event_note History Timeline
15 August 1947
A Shared History of India and Burma Independence
room India
people Thakin Nu U Win Lord Louis Mountbatten Pandit Nehru Countess Mountbatten Rajendra Prasad
India became independent from the British Empire on 15 August 1947. The country was partitioned and the new state of Pakistan was created at the same time. India and Burma immediately established diplomatic ties, but as Burma was then not yet an independent republic outside the Commonwealth, the country was represented in New Delhi by a High Commissioner.
Burma's road to independence was intimately tied with India's. Modern Burmese politics began with the Montagu-Chelmsford reforms of 1917 and the fear that the then province would be excluded from the coming dyarchy constitution. Burmese nationalism quickened in the 1920s and early 1930s under the shadow of the far greater struggles of the Indian National Congress led by Mahatma Gandhi and Pandit Nehru. In the early 1940s, during the World War Two, Burma under the Japanese hosted the Indian National Army (Azad Hind Fauj) of Subhas Chandra Bose. When, in 1946, the British decided to quit Burma, it was largely because India was on the eve of independence, and Burma would no longer be of strategic importance on India's eastern flank. The nature of India's partition - in particular the partition of Bengal, the creation of East Pakistan (later Bangladesh) and the creation of a "North East India", shaped Burma's subsequent history.
This photograph, taken on 4 December 1947 in New Delhi, shows (from left to right): Burma's High Commissioner to India, U Win; Lord Louis Mountbatten, the last Viceroy of India and then India's first Governor-General; Thakin Nu, then Deputy Chair of the Executive Council and de facto Prime Minister; Pandit Nehru, Prime Minister of India; Countess Mountbatten; and Rajendra Prasad, President of the Indian Constituent Assembly and later the first President of India.
Explore more in Independence and Civil War (1945-1951)