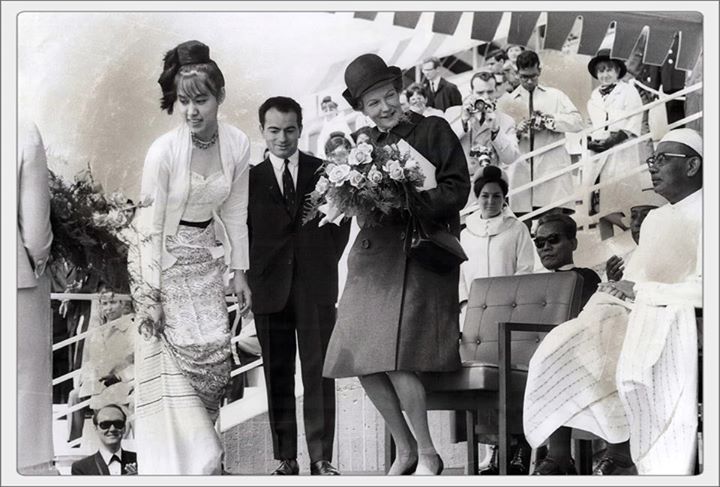 event_note History Timeline
27 April 1967 - 29 October 1967
Brigadier Tin Pe at the 1967 International and Universal Exposition in Montreal
room Canada
people Brigadier Tin Pe Yi Yi Chit Maung Mrs. Robert Shaw
The 1967 International and Universal Exposition ("Expo '67") was one of the most successful of all the many World's Fairs of the 20th century, with over 50 million people visiting and 62 nations, including Burma, participating. The Burma Pavilion highlighted the country's precious stones, mineral, forest and agricultural products, Burmese music was performed, and Burmese food and cigars were on sale.
This was during the height of the Revolutionary Council's "Burmese Way to Socialism", with the economy collapsing fast and violent anti-Chinese riots just around the corner (in June 1967). Brigadier Tin Pe was then Trade Minister and his trip was one of very few at the time by members of the Revolutionary Council to the West (other than General Ne Win's frequent and usually personal trips to the United Kingdom).
Pictured here, on the far right, is Brigadier Tin Pe with Mrs Robert Shaw, the official hostess of the World's Fair. On the far left is Yi Yi Chit Maung, a PhD student at McGill University, Montreal, who later completed her thesis entitled "Marketing of Export Crops in Burma and Thailand".
Explore more in Contemporary Myanmar and the World (1960s to present day)