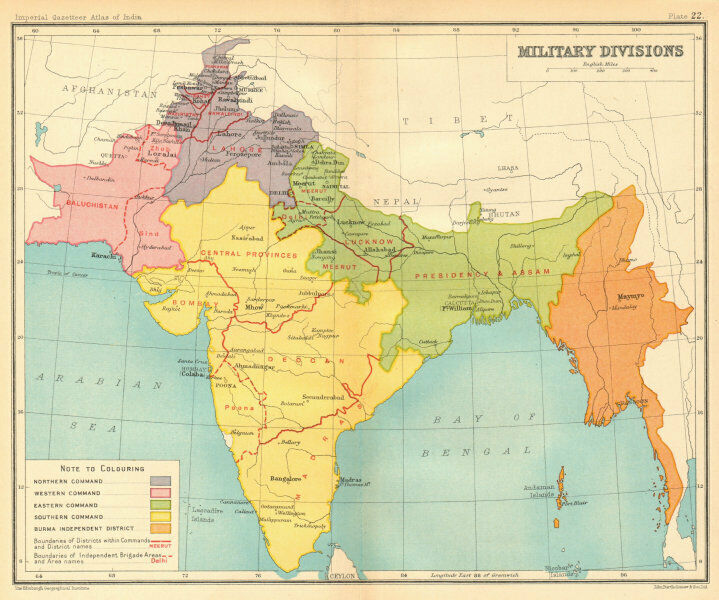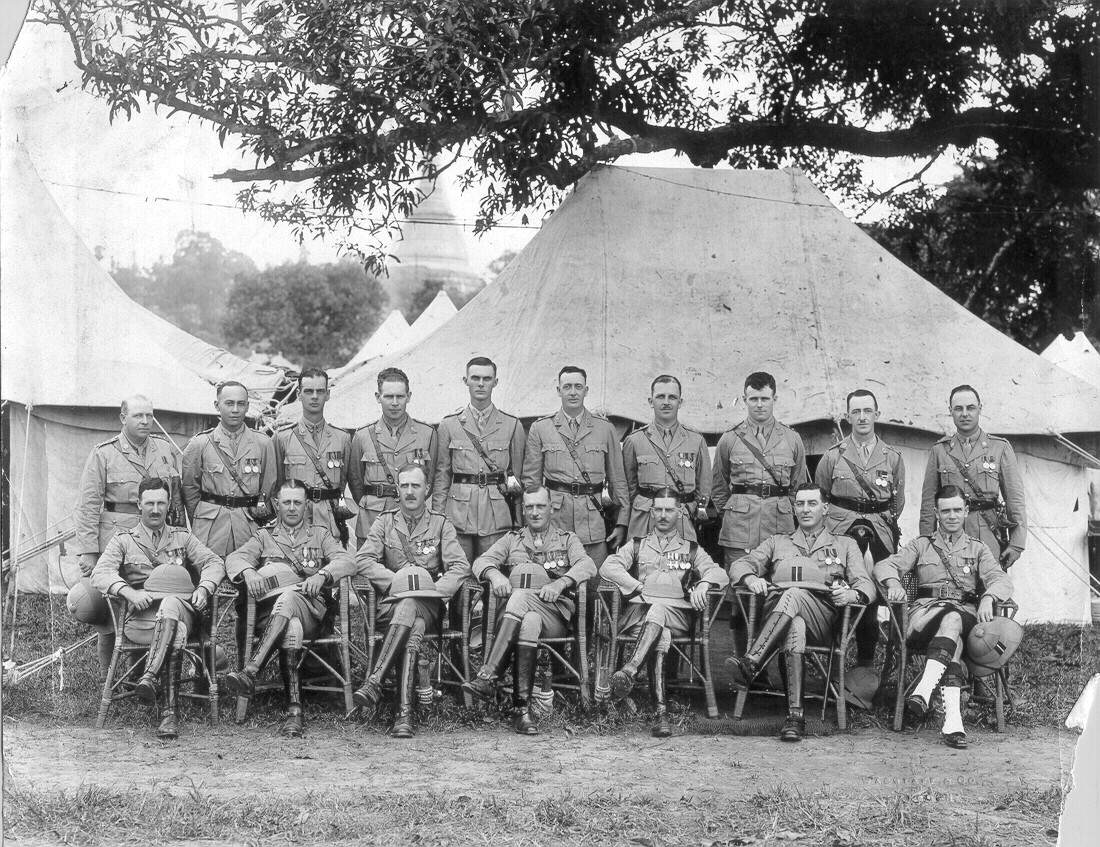 Rangoon Battalion, Rangoon Cantonment c. 1939.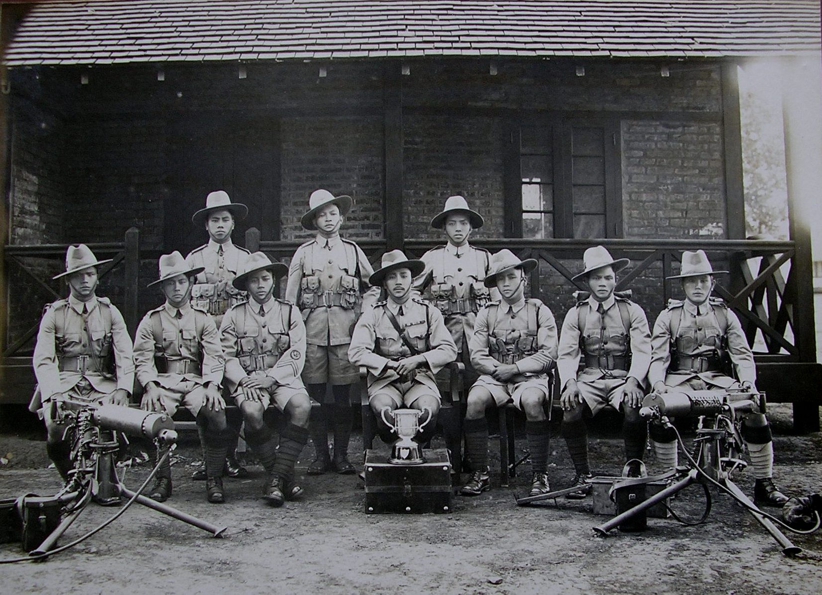 Burma Rifles, Maymyo c. 1939.
1880 - 1937
British India military commands c. 1931
Over the late 1880s, the British Indian Empire annexed the territories of King Thibaw, the last Burmese monarch. Adjacent upland areas - like the Kachin and Wa Hills - were gradually added between 1900 and 1930. Together with Arakan and Lower Burma, they formed "British Burma". Until April 1937, British Burma was a province of British India, ruled by a Lieutenant Governor who reported to the Viceroy in Calcutta.
The British Indian Empire was a military occupation. The British Indian Army controlled nearly the entire sub-continent, from the borders of Afghanistan in the northwest to Victoria Point (Kawthaung) in the southeast. It was a multi-racial force, including large numbers of Sikhs, Gurkhas, Punjabi Muslims, Pathans, and others believed by the British to be "martial races". In 1931 this army numbered approximately 180,000 troops total. By then, an increasing number of Indians - trained at Sandhurst in the UK as well as at Dera Doon near Delhi - were officers alongside the British. There were British Army regiments stationed in India as well, but these were under the authority of the Commander in Chief of the British Indian Army.
As an "Independent District" under a Major General, Burma reported to the Commander-in-Chief. In the 1920s and early 1930s there were normally two British battalions stationed in Burma together with one or more Indian battalions. One battalion was normally at Mingaladon and the other at the District headquarters at Maymyo. In 1937, after separation from India, a new "Burma Army '' was created with new "Burma Rifles" regiments.
Explore more in British Burma (1826-1942)