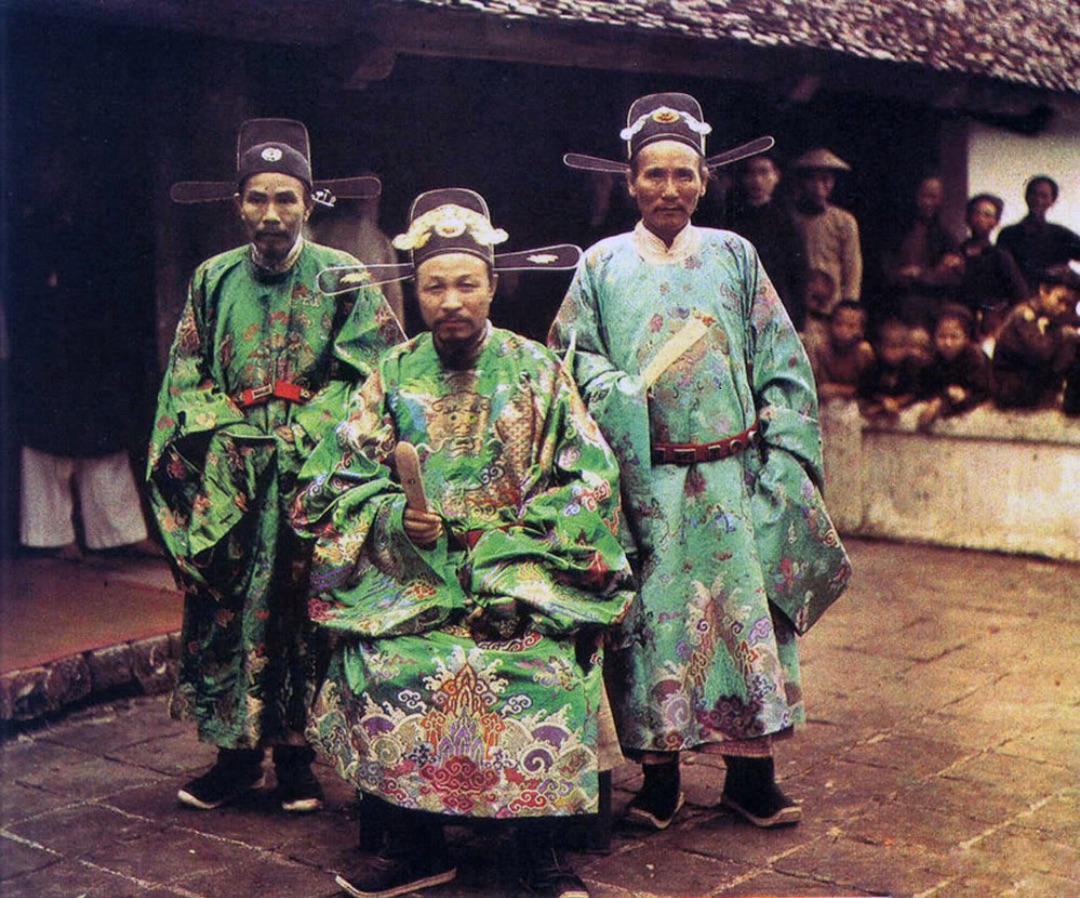 event_note History Timeline
July 1822 - June 1833
Diplomatic relations between Burma and Vietnam
The first Burmese embassy to Vietnam was in 1822-3. The embassy left Ava in July 1822, and after some months in Yangon getting ready, sailed via Penang, Malacca, and Singapore, reaching Saigon in June 1823.
The Burmese king at the time was Bagyidaw. He was very keen to conquer Siam and hoped Vietnam might be a useful ally. Vietnam had then just annexed Cambodia. The emperor was Minh Mang, who had just taken the throne after the death of his father, the founder of the Nguyen dynasty, Gia Long.
The head of the Myanmar embassy was a fascinating character named George Gibson. Gibson was the son of an English mercenary, in the service of various Indian kings, and an Indian mother, from Hyderabad. Gibson grew up in Burma and was educated at the Roman Catholic Mission school in Nabet (near Shwebo), in the 1770s and 80s. He became fluent in Burmese, as well as English, Portuguese, and Telugu ,as well as little French. He was a businessman, primarily involved in ship-building, and traveled around Asia as well as twice to Lisbon. At the time of his appointment, he was engaged in selling birds nests from Tavoy to Vietnam for resale to China. He was well-known to Bagyidaw, who liked him. He was also able to draw maps for the Burmese and provide them other useful information about the outside world.
A commercial delegation from Vietnam has recently been in Burma, eager to expand the trade in birds nests. Bagyidaw's interest in sending a return mission however was to secure a military alliance.
George Gibson was given the title Naymyo Thiri Thura Nawrahta. The Vietnamese engaged politely with him and his embassy but in the end were not persuaded that cooperation against Siam would be in their interest. They had Cambodia and didn't want to risk losing it. They were skeptical as well that two armies so far apart could really coordinate strategy. The Burmese said that they were a strong military power. The Vietnamese asked if the Burmese were so strong, why could they not conquer Siam on their own?
During the First Anglo-Burmese War, Gibson drew maps of Burma for the British, in exchange for 5,000 kyats.
This is not the photo of Gibson but of Vietnamese mandarins from the 19th century. 
Photo credit: Albert Kahn collection
Explore more in Myanmar's Neighbours Past and Present