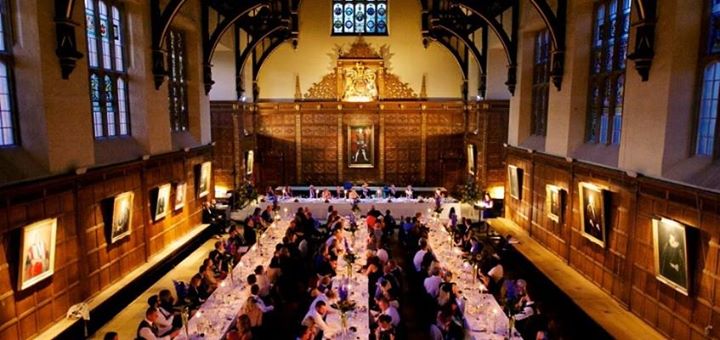 20th Century
Important Figures from Myanmar History Who Studied at Cambridge
room United Kingdom
people Dr Ba Maw U Tin Tut Justice U Myint Thein Lord Louis Mountbatten Sao Hkun Hkio President Dr. Ba U Gordon Luce Saw Ba U Gyi Justice U Kyaw Myint Justice U Chan Htoon Dr Htin Aung U Kyaw Min U Ka Si JS Furnivall Dr. Thant Myint-U
No university outside of Myanmar (and probably no university in the world other than Rangoon University) has been as important to Myanmar as Cambridge University in the United Kingdom.
Important figures from Myanmar history who studied at Cambridge include: President Dr Ba U, Prime Minister and later Adhipati Dr Ba Maw, Karen National Union (KNU) President Saw Ba U Gyi, Foreign Minister Sao Hkun Hkio, Justice U Chan Htoon, Justice U Myint Thein, Justice U Kyaw Myint, historian and Rangoon University Rector Dr Htin Aung, U Tin Tut of the Indian Civil Service (ICS), U Kyaw Min ICS, U Ka Si ICS and many other prominent Burmese.
British alumni who played a role in Myanmar's history include World War Two era Supreme Allied Commander Southeast Asia Lord Louis Mountbatten, Rangoon University Professor Gordon Luce and Burma Research Society Founder and sociologist JS Furnivall.
Trinity College, Cambridge, has perhaps more distinguished alumni than any other college in the world, including Issac Newton, Charles Darwin, Ludwig Wittgenstein, Bertrand Russell, Pandit Nehru, Lord Byron, Alfred Tennyson, Vladimir Nabokov, several presidents, and prime ministers, and more Nobel laureates than all of France.
Photo is the dining hall at Trinity College, Cambridge, where Dr. Thant Myint-U completed his Ph.D. and then taught as a Fellow from 1996-2000.
Explore more in Contemporary Myanmar and the World (1960s to present day)