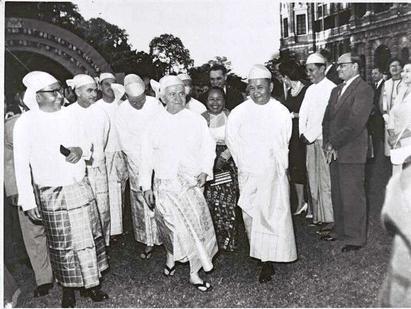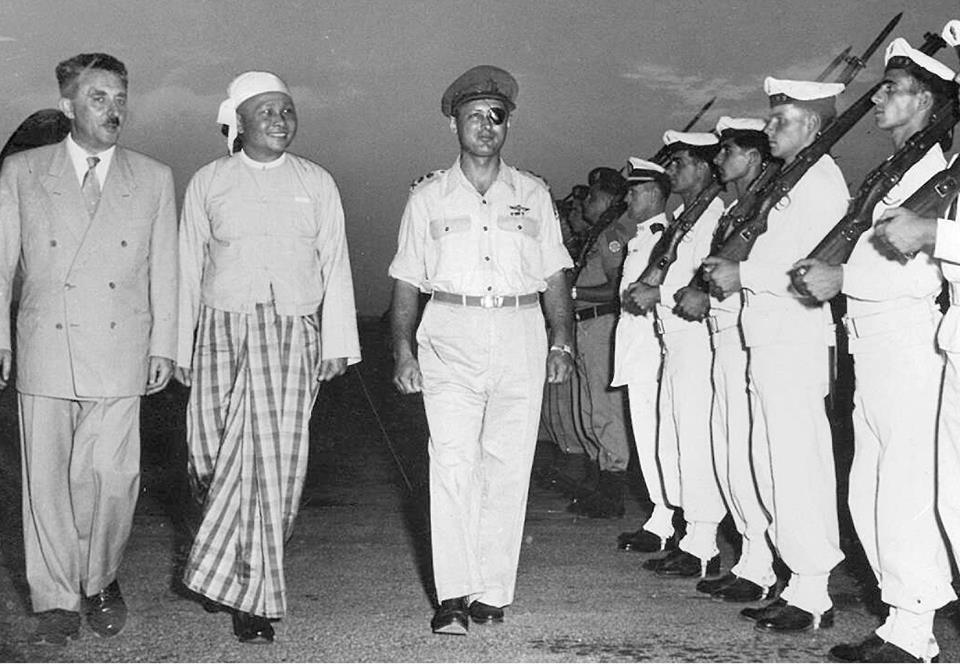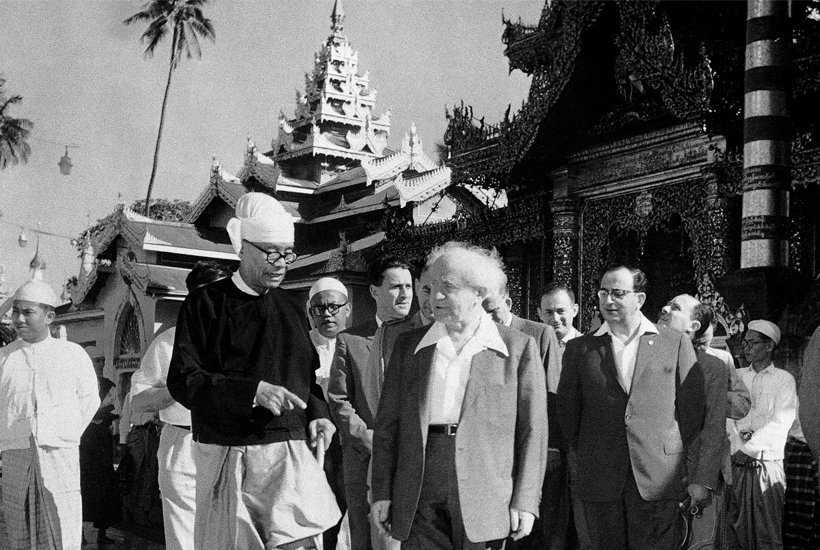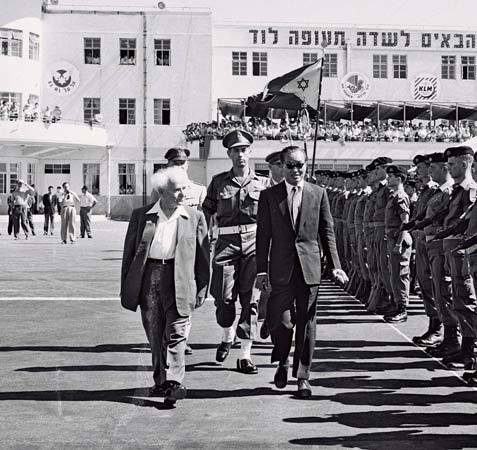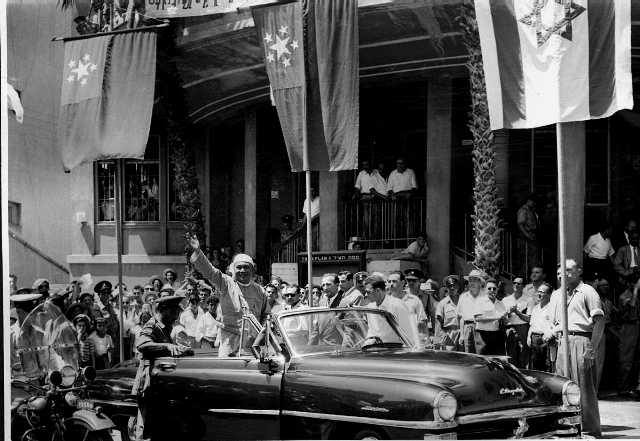 event_note History Timeline
5 December 1961 - 21 December 1961
Landmark Visit to Burma of David Ben-Gurion, Founder and First Prime Minister of Israel
room Israel
people U Nu David Ben Gurion President Mahn Win Maung General Ne Win Chief Justice U Thein Maung
On 5 December 1961, the founder and first Prime Minister of Israel, David Ben-Gurion made a landmark visit to Burma. Few remember that Burma in the 1950s and early 60s had particularly close relations - including military relations - with Israel. Both countries had achieved independence from the British Empire at the same time, both found themselves immediately at war, and both were governed (initially) by elected socialist governments. Indeed, Burma was the first country in Asia to recognize the Jewish state (in 1949). It promoted Israel at international fora, and even tried to intervene with Soviet leaders on behalf of Jews in the USSR.
In colonial times, Rangoon had been home to a more than 2,000-strong Jewish community and, in the 1930s even had a Jewish mayor (David Sofaer, whose family built the Sofaer building which still stands at the corner of Pansodan and Merchant streets).
U Nu, General Ne Win, and others visited Israel often in the 1950s, and a host of Israeli dignitaries travelled as well to Burma, among them: David Ben-Gurion, Abba Eban, Moshe Dayan, Shimon Peres, Moshe Sharett, Golda Meir. David Ben-Gurion, who was curious about Buddhism, spent no less than 16 days in Burma (whilst a sitting Prime Minister) in 1961. During his trip, he wore Burmese dress and had the Israeli officials travelling with him do the same).
These photographs of meetings between Israeli and Burmese leaders were taken between 1955 and 1962. (1) Prime Minister David Ben-Gurion with President Mahn Win Maung and U Nu at Government House, Rangoon; (2) U Nu with Prime Minister Moshe Sharett and IDF Chief of Staff Moshe Dayan inspecting Israeli honour guard; (3) David Ben-Gurion with Chief Justice U Thein Maung at the Shwedagon pagoda; (4) General Ne Win and David Ben-Gurion at Lod Airport in Tel Aviv; (5) U Nu in Tel Aviv.
Explore more in The 1950s at Home and Abroad