Irene Ba U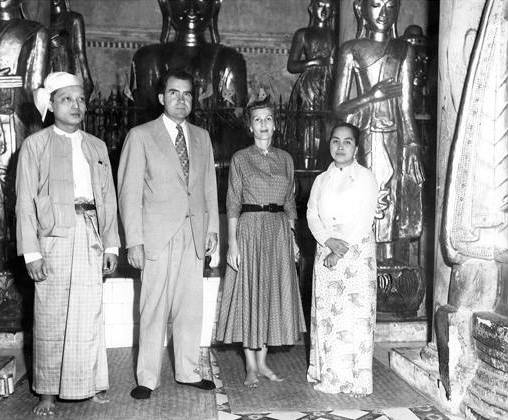 Richard Nixon, as Vice-President of the United States of America, visited Myanmar in 1953. The US papers at the time all reported on his confrontation with left-wing and anti-American demonstrators at Pegu. A very witty Burmese communist held a sign that reads: "Pax Vobiscum 
 Scant regard for homo sapiens of the East 
 Begets doubts about your move for peace. 
Rest assured, however, of one important fact
 That we shan't fight like Kilkenny cats
 To ensure for ravenous...
Read More