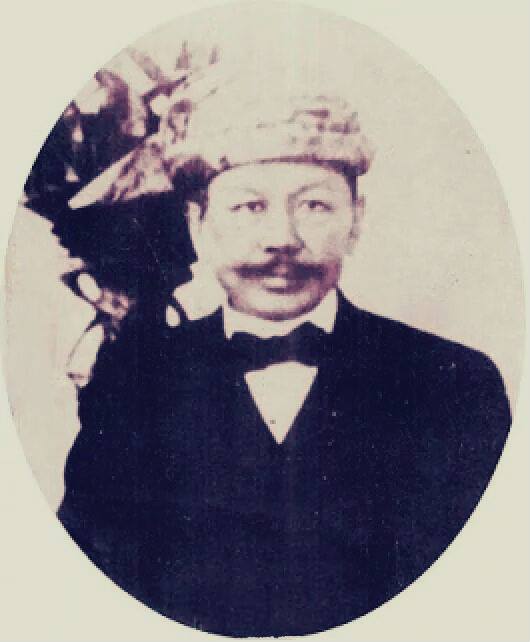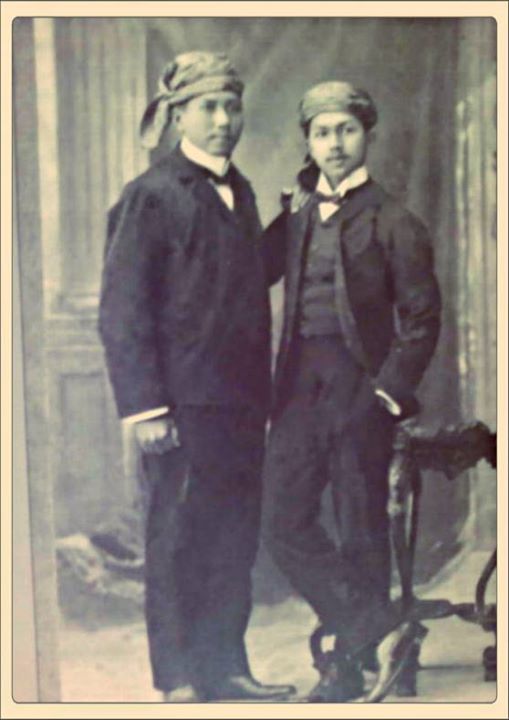 Sons of the Prince of Myingun in Paris c. 1890. They both died in exile in Saigon in the 1910s.
event_note History Timeline
2 August 1866
Prince of Myingun
people King Mindon Kanaung Prince Prince of Myingun
HRH the Prince of Myingun, on 2nd August 1866, rebelled against his father King Mindon, killing his uncle the Prince of Kanaung and a number of high officials. His rebellion lasted several weeks and was crushed only after considerable bloodshed. The Prince of Kanaung had been the kingdom's leading reformer and his death crippled efforts to modernise the army and other royal institutions. This photograph of the Myingun Prince was taken in Saigon where he died in 1923. My great grandfather Maha Mindin Thinkhaya the Ywasa of Dabessway was then a secretary (sayay-gyi) at the royal court. He too would have been killed that day but luckily he stayed home because of a cold.
Explore more in Late Konbaung Myanmar and the English Wars (1824-1885AD)