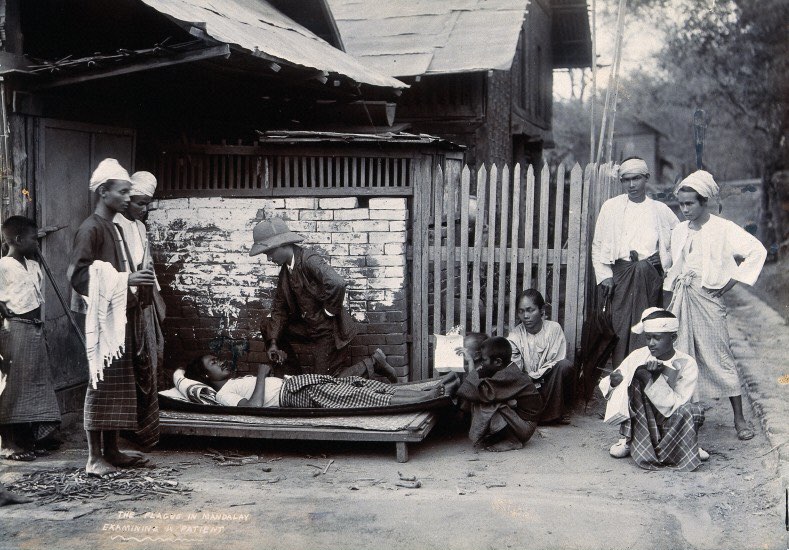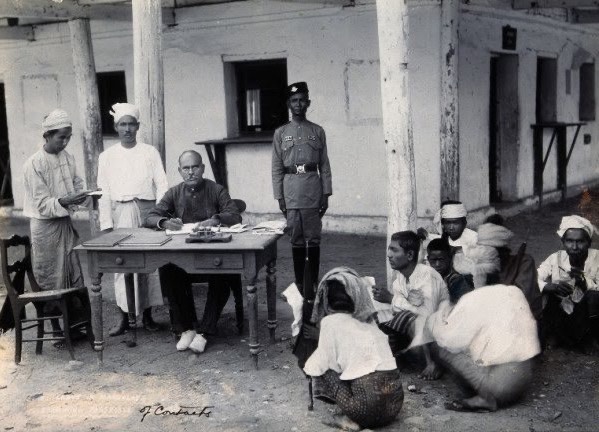 Passport checks in Mandalay.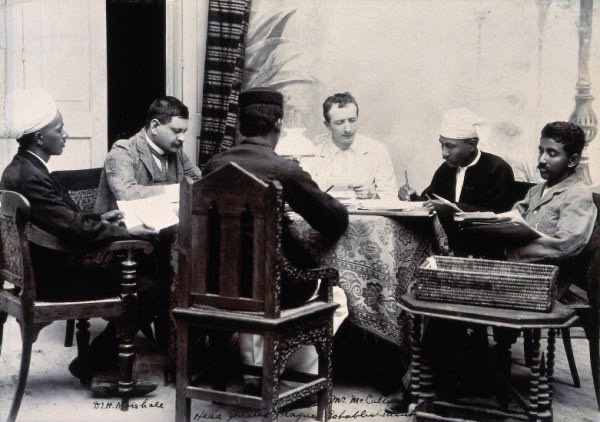 A meeting during plague times in Mandalay 1906.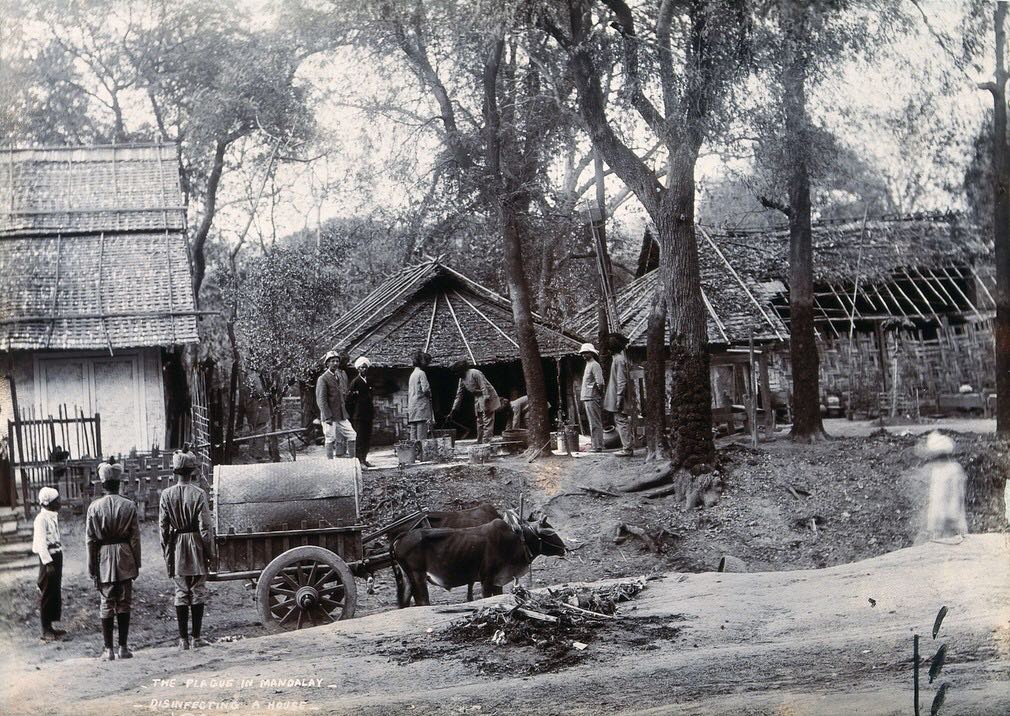 Disinfecting a house in Mandalay.
event_note History Timeline
1905 - 1906
Times of bubonic plague
These photos were taken in 1906 by the Burma-based photographic studio Criouleansky & Marshall, which normally took portraits of Europeans in Burma or produced "exotic" images of Burma's customs and landscapes. These photographs - different from their usual fare, and documenting Mandalay during an outbreak of bubonic plague - were published in The Graphic, a British weekly illustrated newspaper. The images were likely intended to show early British rule in Upper Burma in a positive light, coming just 20 years after the overthrow of King Thibaw.
A bubonic plague pandemic had killed more than 15 million people around the world (mainly in India and China) in the early 1900s. It originated in Yunnan and killed thousands in Rangoon and Mandalay between 1905-6.
The first picture shows an outdoor examination of a plague patient during plague times in Mandalay, 1906, taken by Criouleansky & Marshall, held in the online collection at the Wellcome Foundation.
Explore more in British Burma (1826-1942)