event_note History Timeline
2100
When the World Becomes 4 Degree Celsius Warmer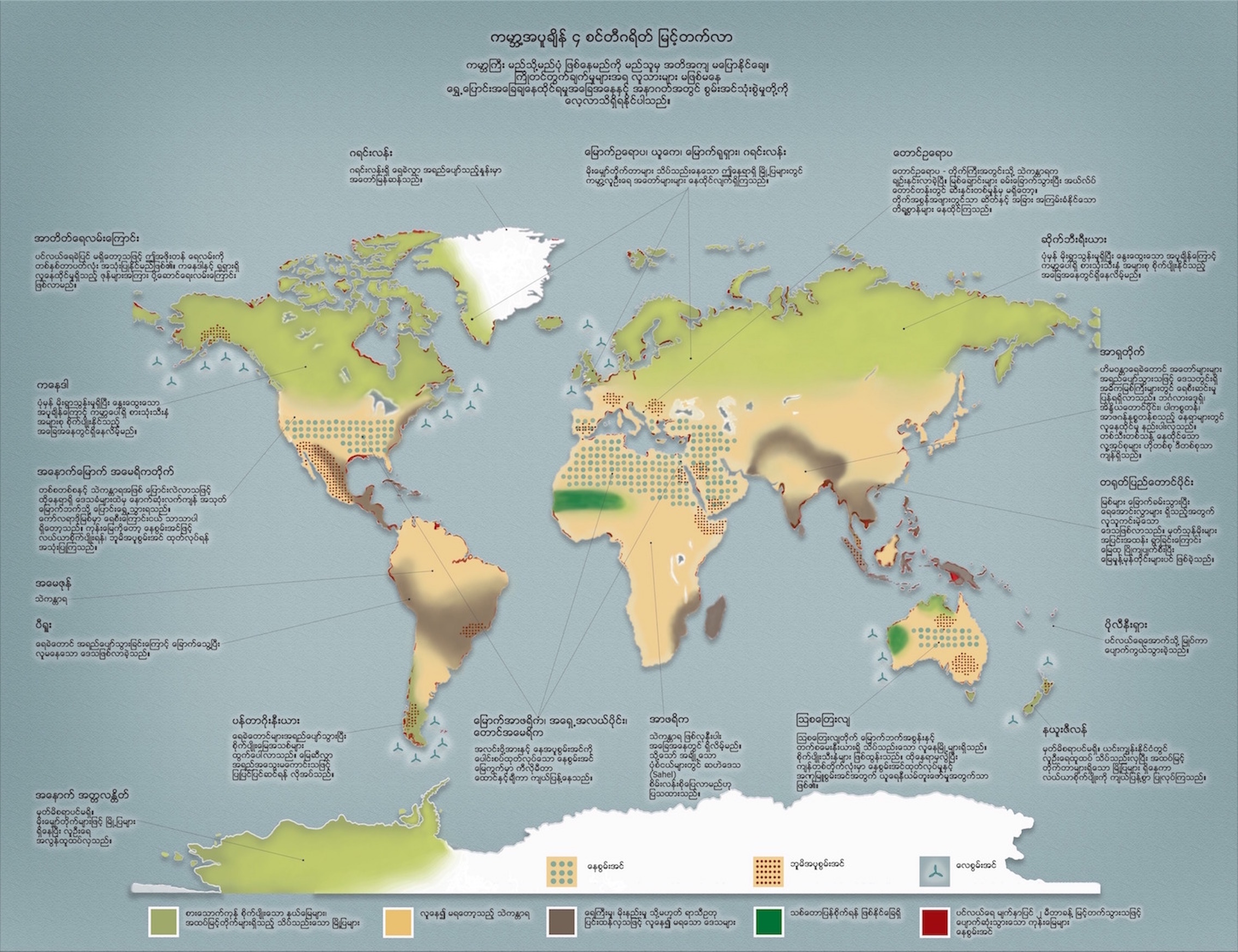 The world is now one degree Celsius warmer than pre-industrial levels. All leading scientists agree that 1.5 degrees will be the tipping point. Without urgent and drastic action by the biggest economies, the planet will reach that tipping point by 2030. And without massive shifts in policy, the world will then be on track for a 3-5 degree increase in temperature by 2100.
As the map makes clear, the consequences for Myanmar will be catastrophic. Even if this scenario is not reached until 2100 or later, severe impacts will begin to be felt over the coming few decades or perhaps even years, as heat increases, rainfall patterns change, and extreme weather events like Cyclone Nargis becomes more common.
The map is adapted from image by Parag Khanna.
Explore more in Contemporary Myanmar and the World (1962-2018)